Junkyard Scout 07-29-06By Route 66 Rambler | July 29, 2006 – 10:13 pm – Posted in Nashin', News, Parts Scout
Just got back from a scout at four junkyards in Phoenix. Got spy pictures of half a dozen endangered Eagles held hostage in Arizona boneyard. They have been scheduled for termination.
Here are a few highlights of my day, and a couple of bright spots:
This is the tower in the parking lot at Ecology.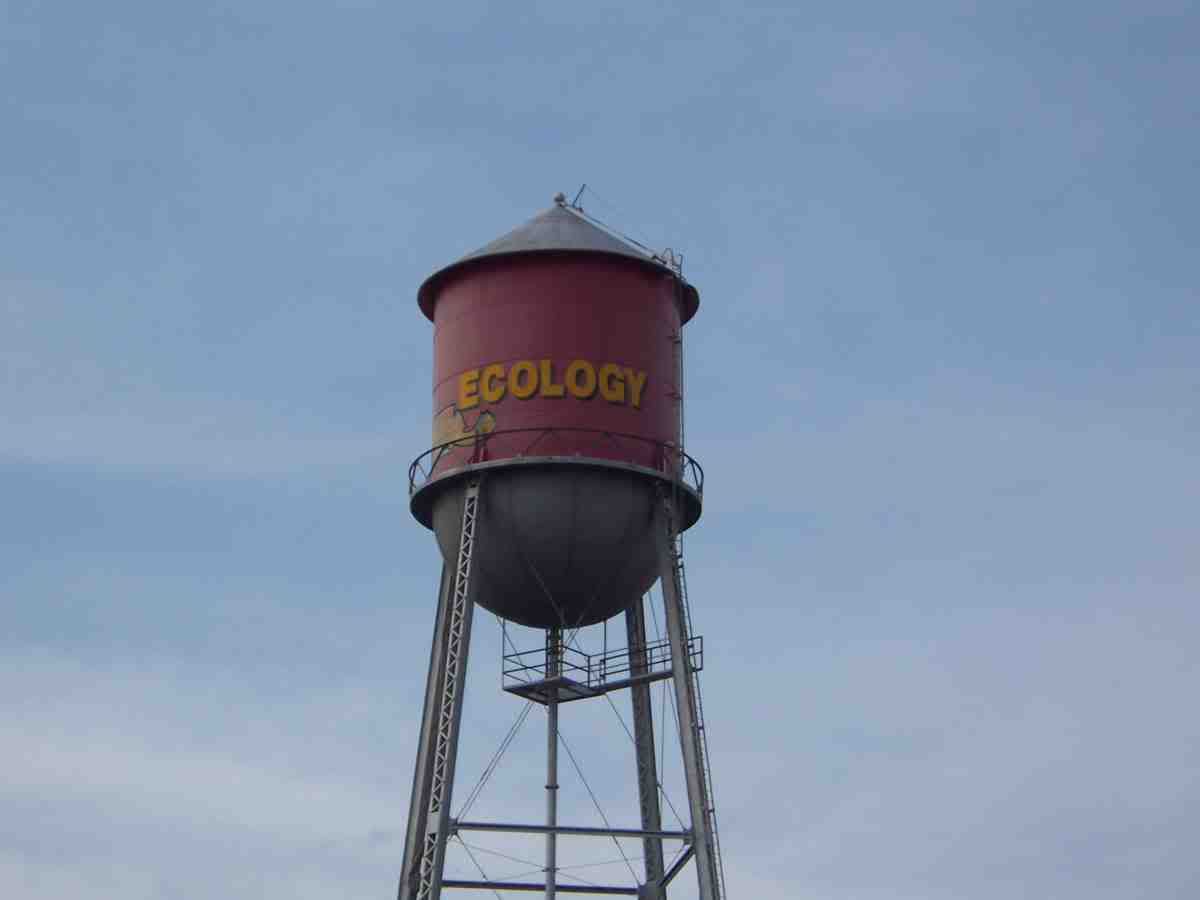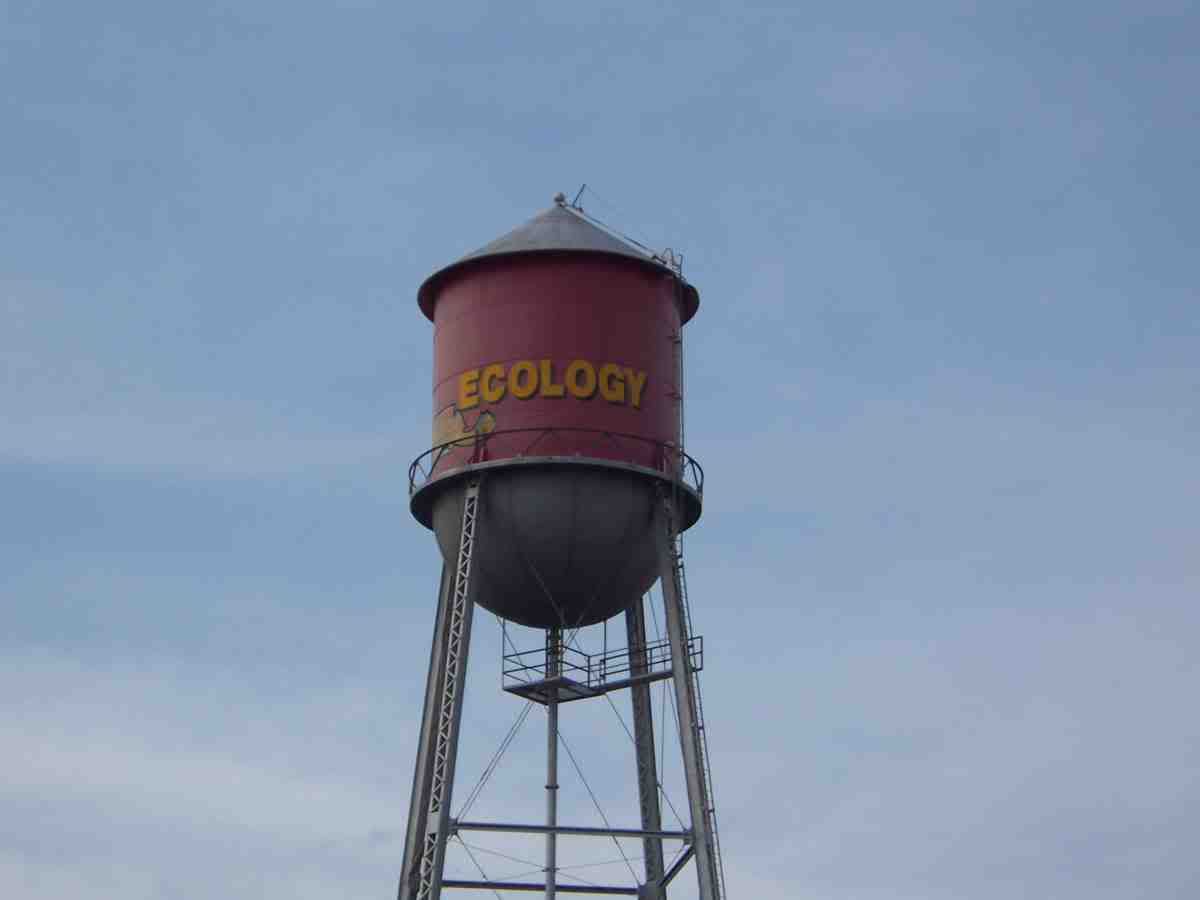 I looked down from taking that picture to see this: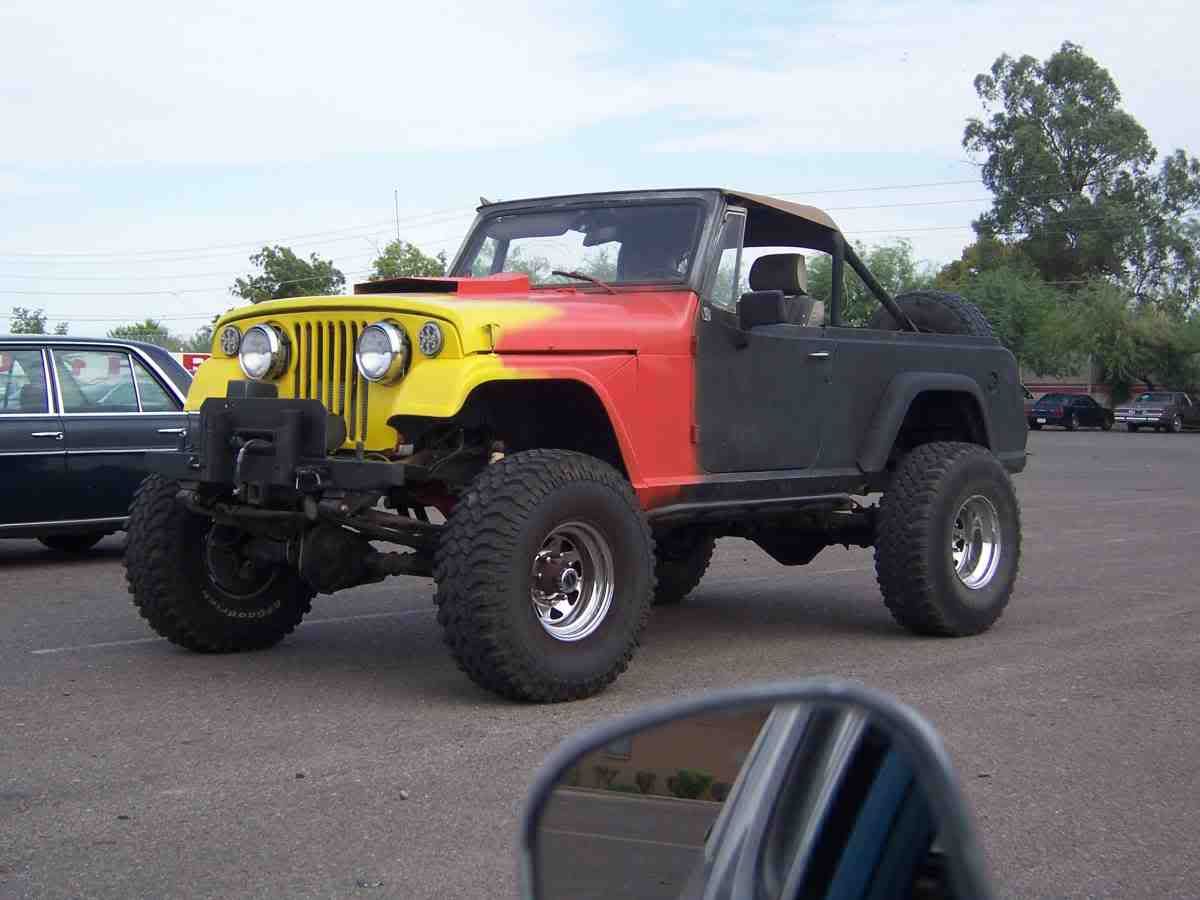 Oh. Yes. Next there was an MJ comanche in driver shape parked at the front wall. Bought a ticket into the ride for 2 bucks, and in we go. Look over a couple of XJ's in decent shape. Looking to my left, I spotted a Checker.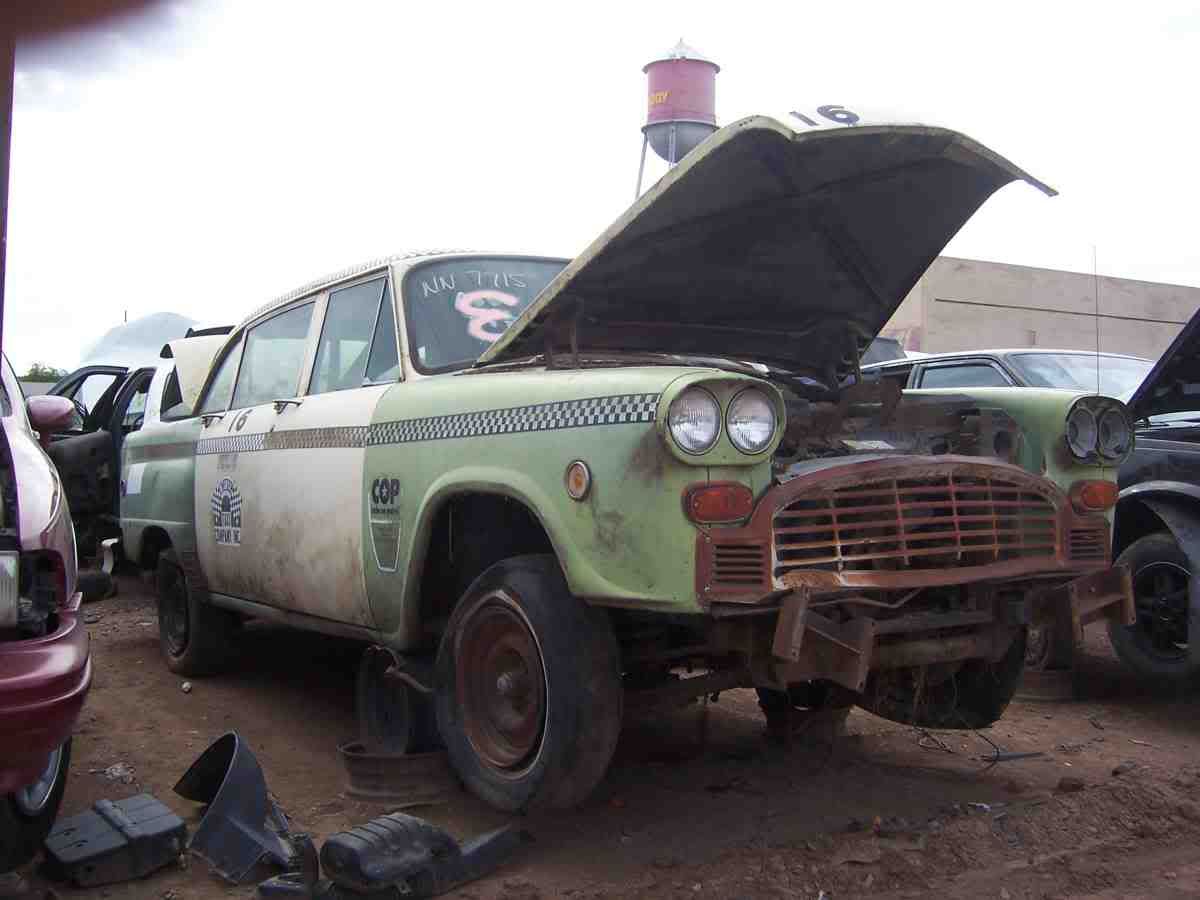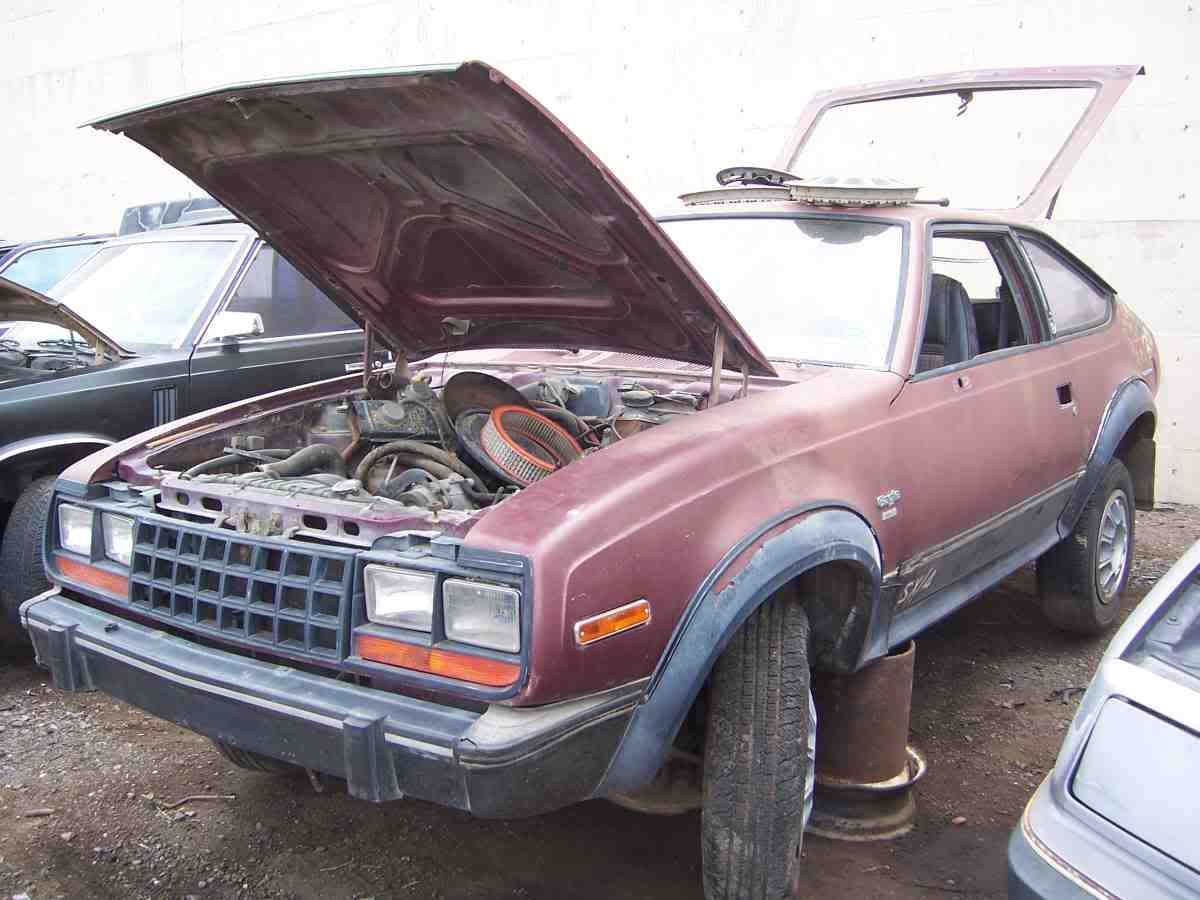 Here is the first non-Jeep AMC we saw in the place: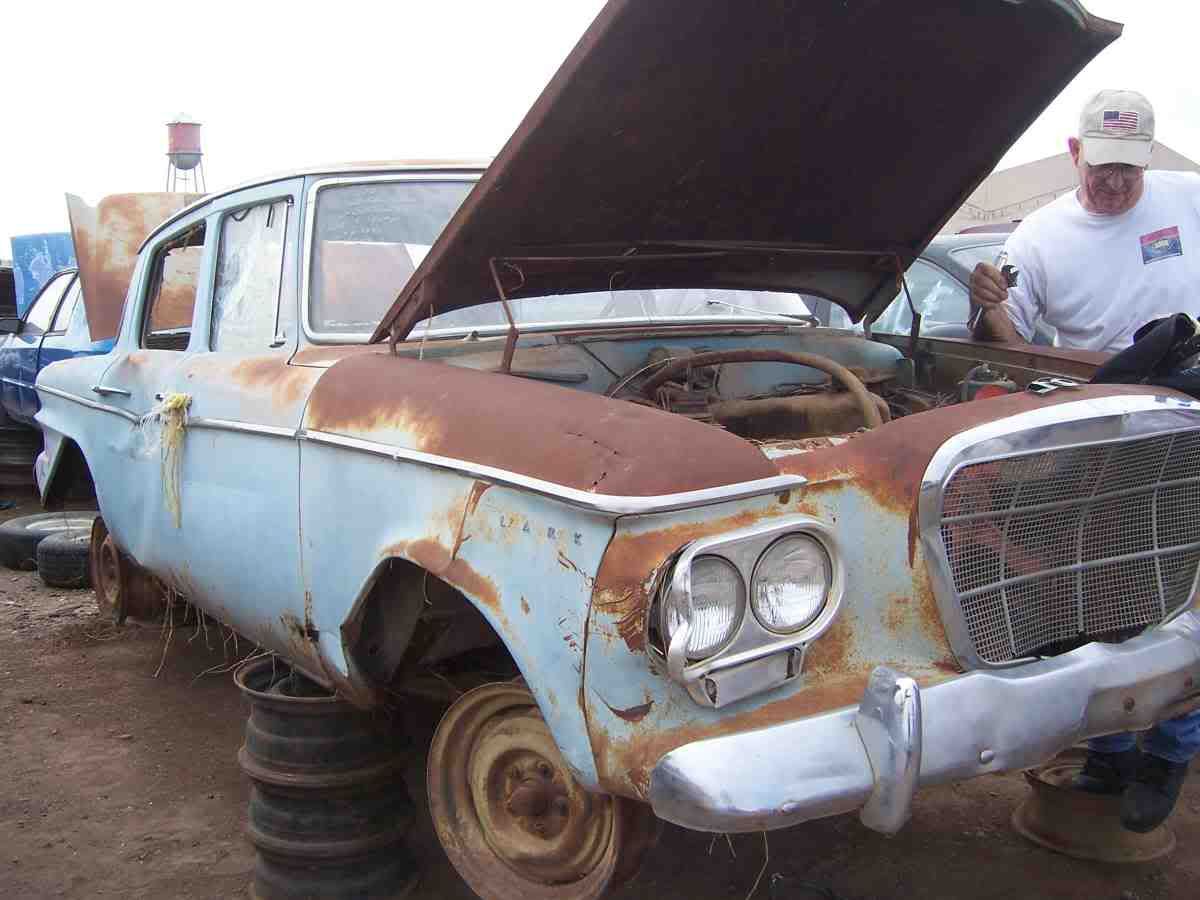 Later I met a guy named Bill that was into Studebakers. He told me quite a bit about them, and knew his Ramblers correctly, too.

It was about this time that I realized that I forgot the memory card for my camera, and had limited space. I took notes from here out, not much was remarkable, but some was. For instance, this 77 Hornet was a surprise, both good and bad.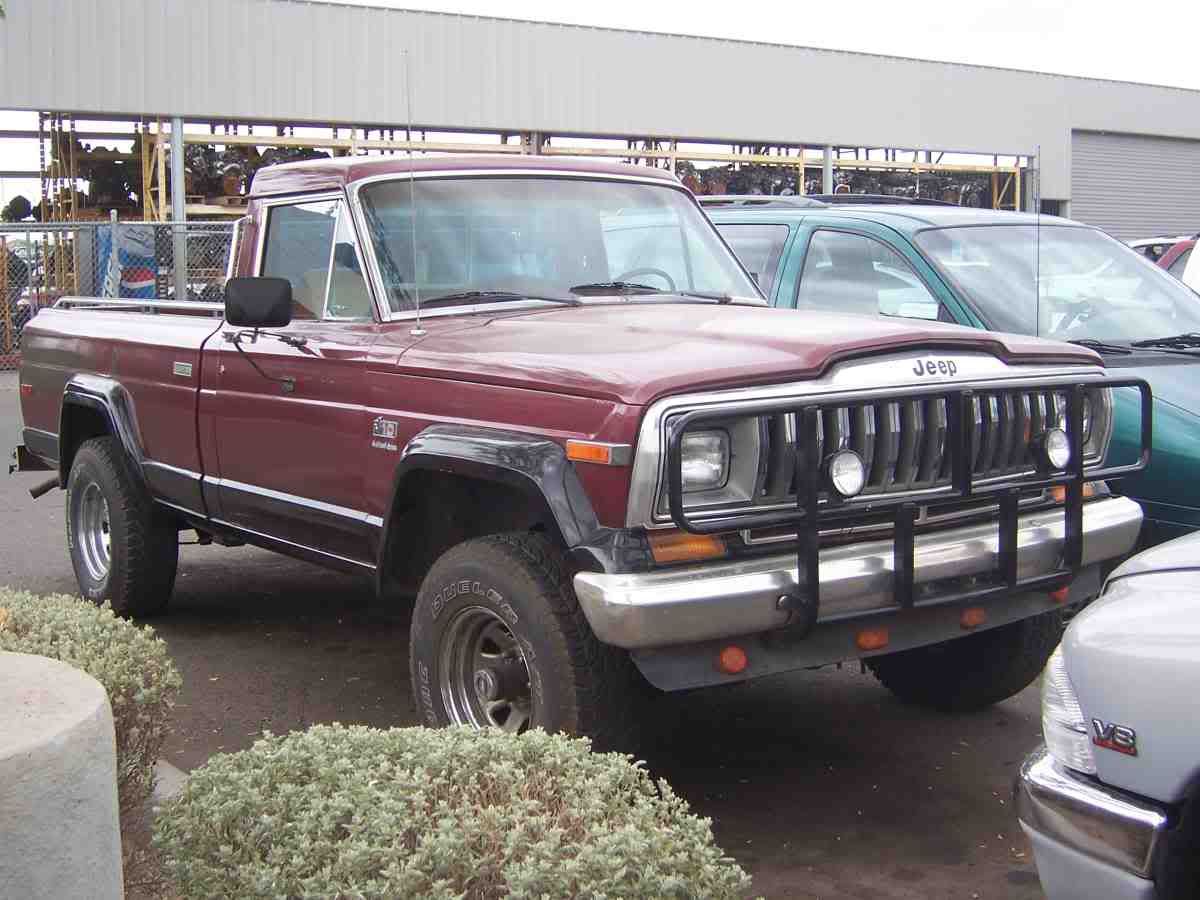 Also inside Ecology were the following:
6 XJ Cherokees, 4 with 4.0, 2 with V6, no manuals, no 2wd.
2 MJ Comanches, both 4.0 4wd auto.
4 FSJ's, all Grands with 360 auto.
We left Ecology and headed next door to Pull-n-Save. Right there in the parking lot was another Comanche. And also this truck:

At Pull-n-Save, there were 5 XJ Cherokees, one had a 5 spd and one was 2wd. two had V6′s. 2 FSJ's, both 360, one with 4 spd, one was a Cherokee Chief. No AMC's. However, they had just cleared space, and I believe they are also updating. But I think they will keep offering Eagle parts.
Next up was Pull a Part. Today had a theme, and there was yet another MJ pickup in the parking lot. 7 XJ's. One was 2wd. One had 5 spd. 2 had V6′s. 1 Spirit 4.0 Automatic. No other AMC's this time, but usually have 1-2 Concords and about 4-6 Eagles. Hope they get more.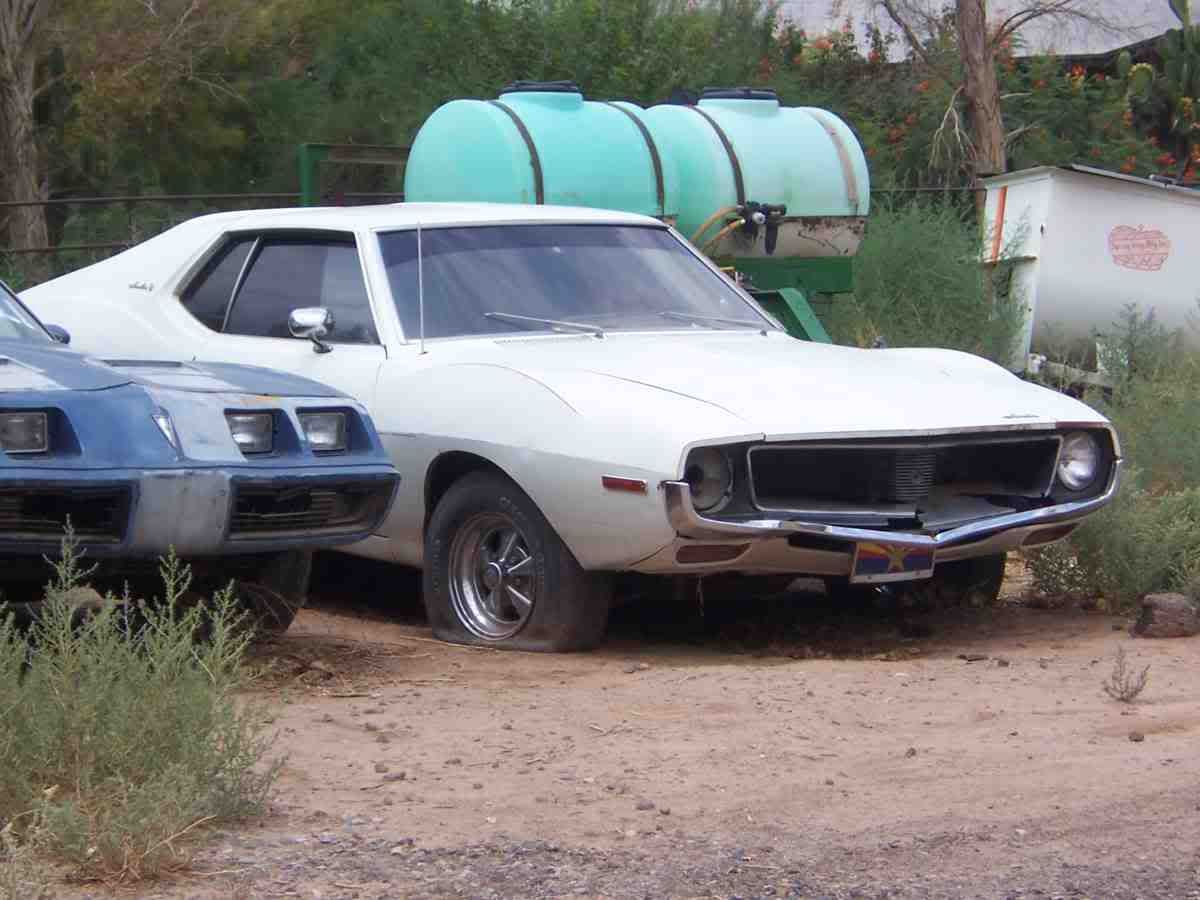 Our next stop was U-Pull-It. They were in the middle of a cleanup crush. Got the grand slam, MJ pickup in the parking lot. There were 4 XJ's, all beat up. One FSJ Wagoneer with Smal Block Chevy disease. All the way in the very back was one last piece of fresh meat in the corner. CJ7 Golden Eagle with a 360 auto, and what was left of a tan Levi's dash, although the seats and gauges were long gone. On the way home was the usual assortment of old Jeeps you see in driveways in AZ. But I did spot this 71 Javelin in the driveway of a farm:

Time for a beer and some wrenchin'
mike